Meet.....Scott Skirving
Scott Skirving is nothing if not tenacious and passionate about making country music that delivers a message of truth and honesty to his audiences. And after 30 years of hearing a call to make music his life, his message and talent are turning heads on the Canadian music scene, proving that dreams pursued with persistence and faith do come true. Scott s career choice is clear...There really has never been any other choice for me, no matter whatever else I succeeded at...country music is what makes me feel alive and connected in this life.
.........
Readmore here (pdf file)
Quotes

"WOW, WOW, yes it's that good it deserves a double WOW. I'm very impressed.Fantastic CD, smooth production and the song writing is great.... I'll be listening to it in high rotation for a long time on my list of CD's.
Rockin' Ray
Dougall Media - Thunder Bay




2012

Netnewsledger Article

2012 CCMA Blog from Sun Country 99.7 FM - High River, AB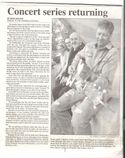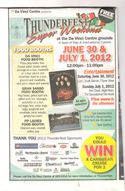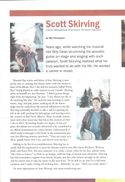 2011





2009






2007